Volvo V60 Lease Specials Near Cary, NC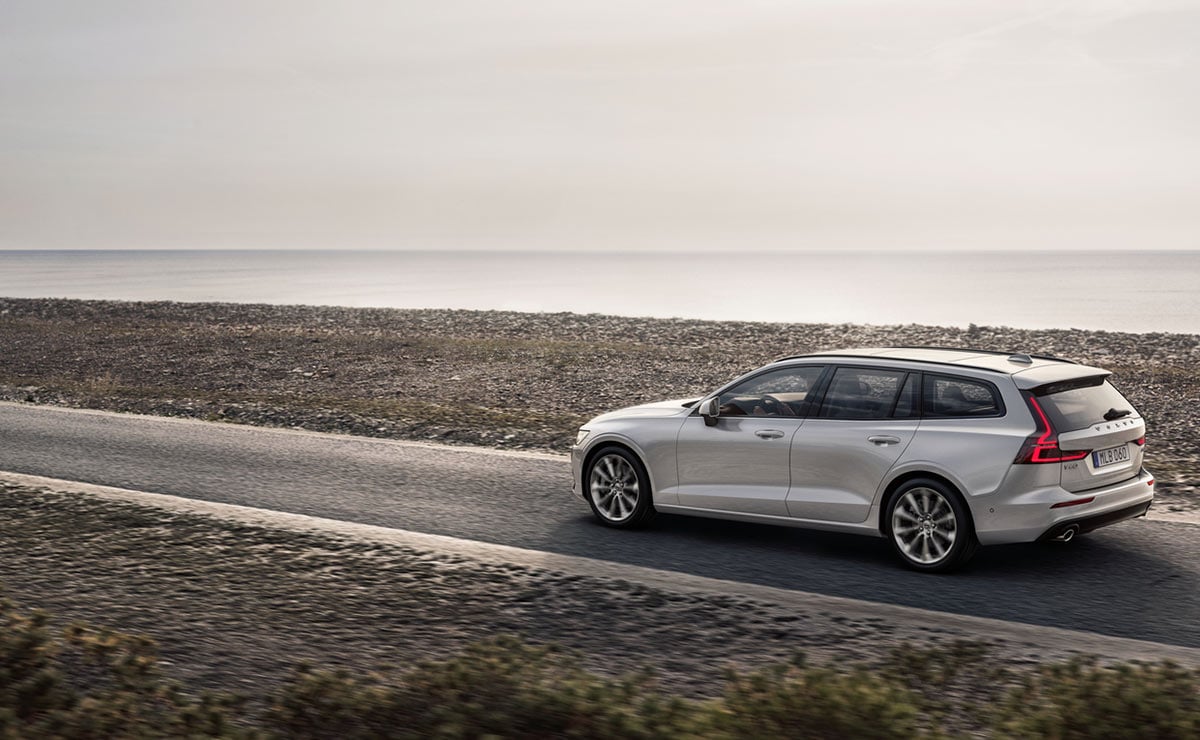 Lease for only
/mo
For Months
Down

OR


Before the dawn of the SUV, there was the station wagon. It did everything a car could do, but with more space, comfort, and versatility. The V60 is a proud representation of the original Volvo wagon that made its appearance on our shores nearly 60 years ago. Back then, all that was needed was a love of the road, and the desire to take everything and everyone along for the ride. Have things really changed? Let's see how the legend has evolved.
One Iconic Vehicle. Five Variations On The Theme
Driver's of the classic wagon appreciated its ability to adapt to an ever-changing list of needs. At one moment, it was a daily runabout, the next moment it was a ski-chalet, and other times it could be a backpack on wheels. That is still the case, but thankfully the V60 can keep up with the ever-changing list of requirements from modern drivers, thanks to five specific models like:
The Momentum
The Cross Country
The R-Design
The Inscription
The Polestar Engineered
The Momentum is available in FWD with a textile interior that is authentically Volvo. 250 horses propel you off the line, and dazzling convenience features come standard, including high-utility roof-rails ready to take on whatever activity suits the season. The Cross-Country makes AWD standard and keeps things going no matter what road or track you are on. Sport-performance is enhanced with the R-Design, which offers model-specific colors, trim, and leather finishings. The Inscription is all about luxury, which ads premium leather finishing, handsome wood inlays, premium audio, and stunning diamond-cut wheels. The Polestar Engineered V60 is your limited edition with an endless list of refinements that make it look and perform like no other.
Luxury Is The Power To Choose
An eight-speed transmission delivers velvet-like acceleration under all conditions. The T5 hi-output motor yields a 0-60 in 6.4 seconds while the T8 Polestar will give any muscle-car a run for its money with 415 horses delivering a 0-60 in 4.4 seconds. FWD or AWD is available, as is eAWD with the Polestar. All drivers will love using available suspension settings to adapt the vehicle to varied conditions that they will encounter on any road (or off).
You Can Fit A Lot In A Station Wagon. Including Lots Of Features
Every single V60 offers advanced drivers safety and technology that envy other vehicles in the class. All drivers will enjoy Apple CarPlay, Android Auto, a 12.3" driver info center, Lane Departure Warning, Lane Keep Assistance, Collision mitigation, a 9" infotainment system, legendary Volvo attention to safety and so much more. That's not hyperbole. There is more. A lot more. Like custom weather packages, custom cargo solutions, interior storage containers, pet safety solutions, heads up display, adaptive cruise, semi-autonomous drive, 360 cameras, adaptive headlights, and we are still just getting started. It's undoubtedly a good thing you want a Volvo V60 station wagon. After all, what other vehicles could hold all these features?
Volvo Cary Has V60 Lease Offers That Make Life Easy
There's a lot to do in North Carolina. From seasonal activities to daily life and special occasions, the V60 is up to the task. Contact one of our leasing specialists today so that they can begin making your favorite V60, yours. Our lease deals are desirable, and it's no surprise that drivers are coming from all over the Winston Salem, Burlington, and Cary areas. Be the first in line! Expedite the process with a pre-approval in place by filling out our secure online credit application. This can save you up to two hours on a busy day here, and we know you have better things to do with your V60 than hang around here. We look forward to hearing about your plans for one and seeing you off very soon.
Discover Other Volvo Models For Lease in Raleigh, NC: