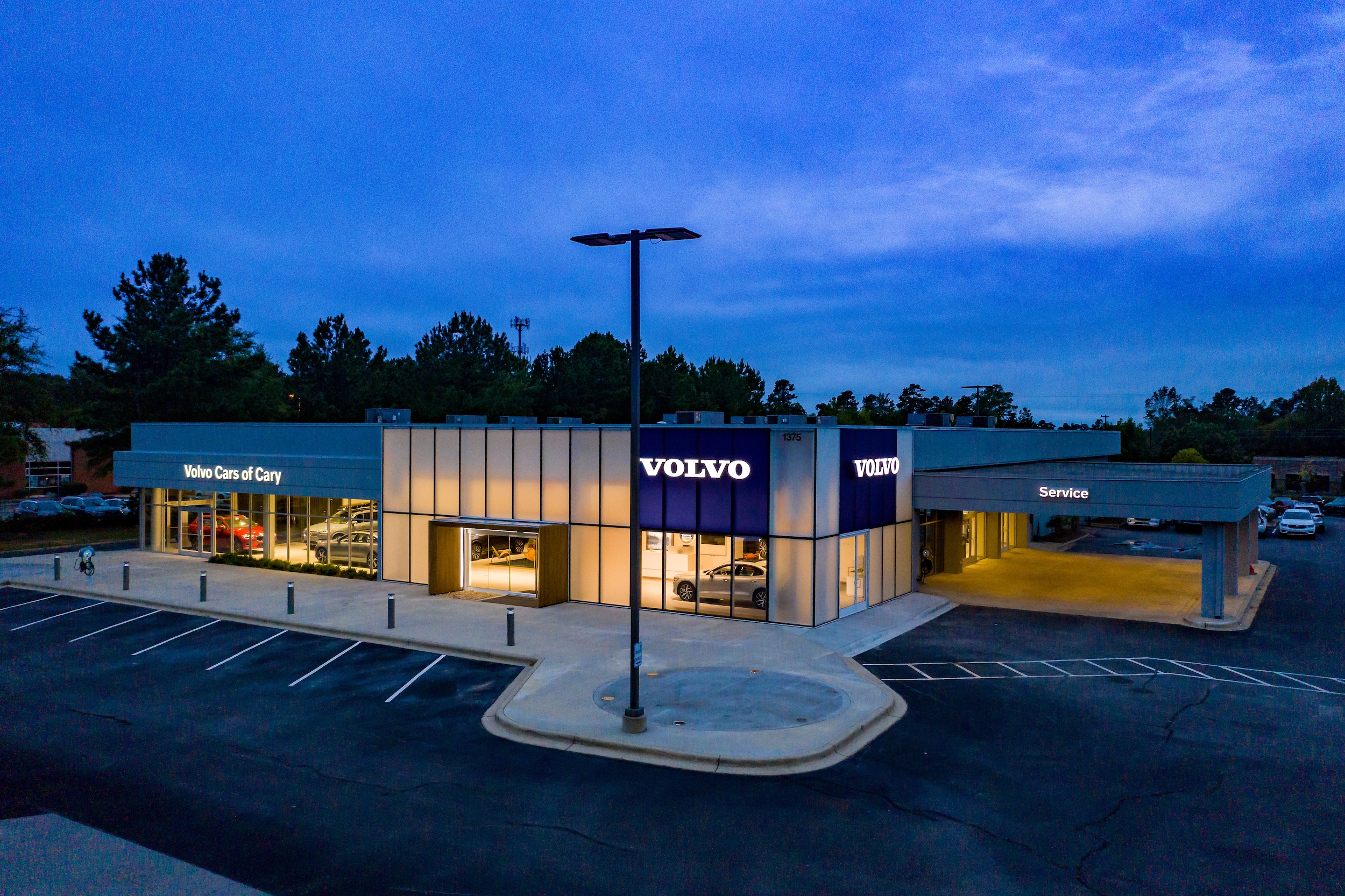 About Our Dealership In Cary, NC
---
Ever since the Weaver family established the first Volvo dealership in North Carolina in 1958, we've dedicated ourselves to helping drivers all over the state find the solutions to all their Volvo needs. Volvo Cars of Cary is a proud addition to Weaver Brothers Volvo Cars that has been dedicated to serving drivers in the area surrounding Cary, NC since 2003. We're also thrilled to be involved in the Cary community. Since we're a family-owned dealership, we value good old-fashioned ideals like loyalty and honesty -- ideals that inform every part of the way we do business and keep drivers coming back to our showroom.
Directions & Hours
For nearly 20 years, Volvo Cars of Cary has served families near Apex, NC, and has helped them get where they need to go. Our founders, the Weaver family, have been helping North Carolinians find solutions to their auto-related predicaments since 1958, when they established the area's first Volvo dealership. Since the beginning, our family-owned, family-run dealerships have been all about making you feel at home when you walk through our doors.
We pride ourselves on doing it all. We have new cars for sale, certified pre-owned vehicles, service, parts, and more for you at the ready whenever you need them. It's what makes Volvo Cars of Cary a family favorite.
Volvo Cars of Cary, NC
---
Volvo Cars of Cary draws in plenty of eager eyes with scintillating new vehicle specials so hot you'll have to wear fireproof gloves on your test drive. (Just kidding!) But we do invite you to come and see all the sedans and SUVs we have in stock in all kinds of exterior colors. Each one is crafted by Volvo Cars project engineers to bring the maximum level of performance, high-tech supported safety capability, and cabins created for the passengers that ride them.
However, our Volvo dealer is much more than a collection of cars. From the very first time we opened our doors as a Volvo dealer near Apex, NC, we've always been about providing a comprehensive car and car care experience that leaves no stone unturned. We want to be your resource for all things cars, whether you're on a fun search for your next car or you need help with your current vehicle.
No matter what, the stars in our Volvo certified service center will rise to the occasion whenever you need their assistance. Our team specializes in oil changes, tire rotations, parts searches, regularly scheduled maintenance, battery checks, and much, much more. When a warning light pops up on the dashboard or someone swipes your car while you're inside picking up your to-go order, you can trust our team to take care of it.
Volvo Cars of Cary Near Apex, NC
---
We're proud of all the services and cars available at our Volvo dealership in Cary, NC, but it's the people both far and away who have carried our family car business forward for so long. As soon as you meet one of our super-friendly showroom team members and receive their educated and focused attention on your particular car-related situation, you'll understand the Volvo Cars of Cary difference.
Come see our selection of used cars for sale near Apex. We have several sedans and SUVs that we know you'll love, and each of them will have passed a thorough checklist from our technicians before you ever see them.
Lastly, don't sleep on the new Volvo XC90. This SUV model is big, bold, and beautiful, and as soon as you take her out for a test drive, you'll fall in love with how this full-bodied heavy hauler hits the road. She is ready for action and is a great example of the high quality you'll find up and down our lineup at Volvo Cars of Cary.