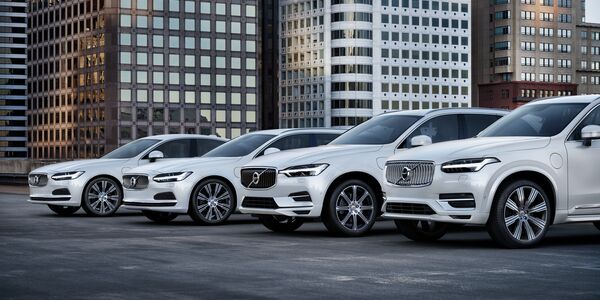 See It. Reserve It. Drive It.
Reserve Your Next Volvo and Take The Stress Out Of Car Buying.
With National New Vehicle inventory at an all time low, finding your new car is more stressful than ever before. If your lease is expiring or you need a new Volvo, we can take away the stress of finding a new car in todays market. While we have new inventory arriving daily, we also have New 2022 Volvo vehicles ready to be built. Find your next car down below and give us a call to reserve your next vehicle.
Reserve Your Volvo
Request to Reserve Your Volvo
* Indicates a required field
Which One of Our Custom Volvo Models Suits You?
Pre-order custom Volvo models by getting in touch with our showroom today. The professionals at our dealership know the Volvo Cars lineup like nobody else. You can ask them about any trim or model in our entire portfolio, and these car geniuses will know the answer. From the smallest details in our seat's stitching to the complex handling systems that can conquer any terrain, our team can break it down for you in terms you'll understand.
Even the top models in our lot are available at your request. Shop 2022 Volvo XC40 Recharge pure electric SUVs and more by getting in touch with our showroom.
We've been helping drivers in Cary, NC, find cars they're excited to drive for nearly 20 years. Our founding family has served drivers in North Carolina with all of their auto-related predicaments since 1958.
Reach out to our sales staff and ask them about the state of our inventory currently. Talk through the particular model and package you have in mind with a member of our team, and soon, you'll be able to see her in person.
Pre-order Volvo Models Near Apex Now
Does a custom car seem too crazy to imagine? We make it as easy as possible. You can pre-order custom Volvo models at our dealership today and push past the limits of a model that's not made for you.
We're extremely proud to continue the family tradition of helping our neighbors find their way through the twists and turns life throws at us. We look forward to welcoming you to our dealership soon and expressing our gratitude to you. Our family truly appreciates all the relationships we've created over the last couple of decades, and we're ready for many more.
There's no place we'd rather be than in Cary, NC.
---
Thank you for choosing Volvo Cars of Cary for your new 2022 Volvo vehicle. Once we receive your Custom Pre-Order, one of our Volvo Brand experts will contact you to review your order specifications and provide you estimated delivery timing of your new custom built Volvo.