Are you thrilled with the performance of your Volvo car and want to ensure that you can enjoy it for miles and trips in the making? Regular maintenance can assist with lasting reliability, and you can get that at our Cary, NC, Service Center. You can get an oil change for your Volvo here, as well as other basic services from tire rotations to windshield wiper blade service and alignments. If a repair or replacement part is needed, fret not, because we offer genuine OEM Volvo parts in Cary, NC!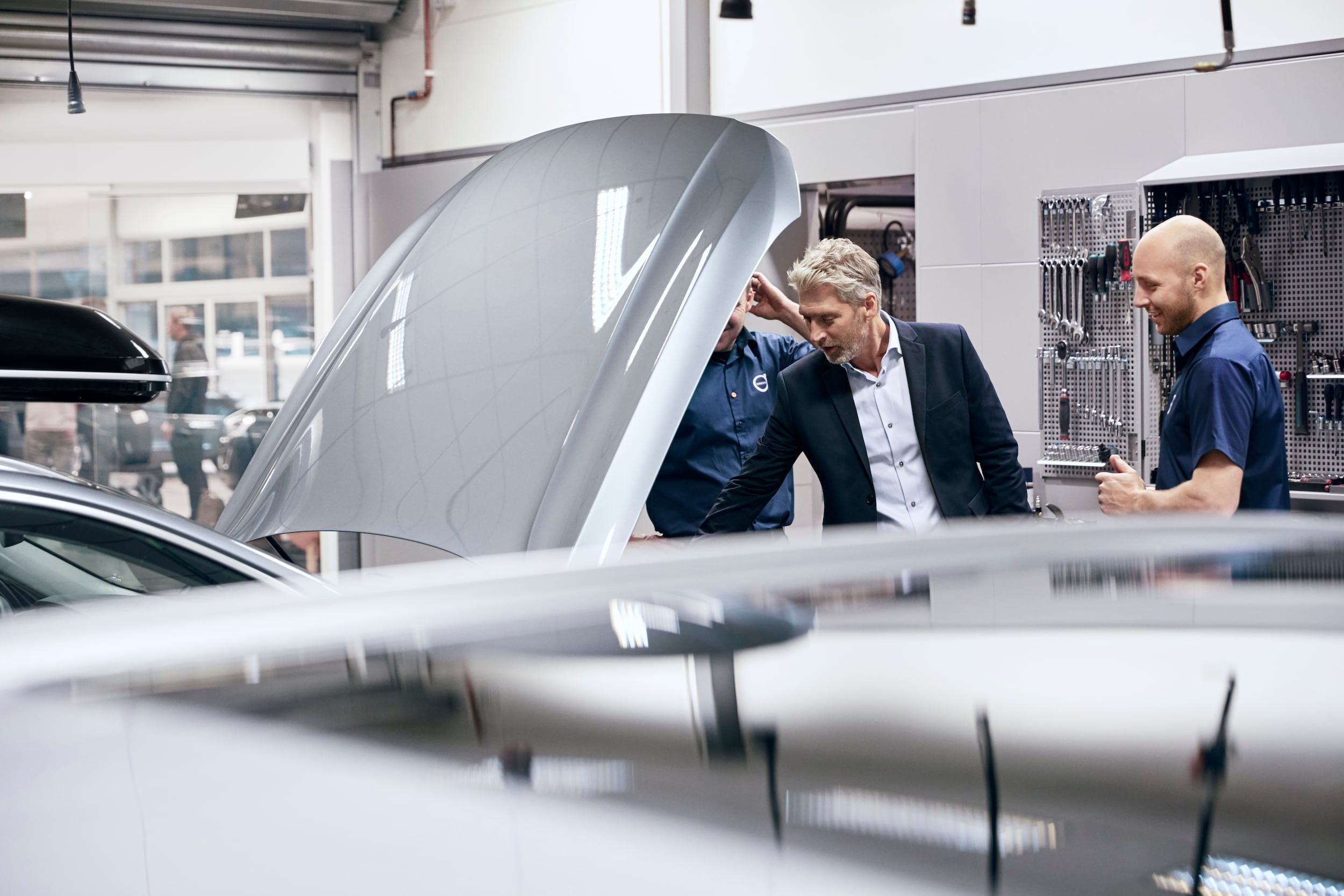 Experience Our Superb Customer Service and Plethora of Services at Our Service Center
The professionals at our Service Center use up-to-date tools and services to efficiently service your Volvo in Cary, NC, and you can schedule service simply with the online scheduler. Remembering to call to schedule maintenance for your Volvo may get away from you during your weekly endeavors, but with online scheduling, you can do it when your time allows. So, if you want to visit a place for brake service, battery service, and more near you, you can find it at Volvo Cars of Cary.
We also take pride in the supreme customer service we deliver to each customer. Whether you are looking for a genuine Volvo part to replace in your car, or you need guidance on services for your Volvo model, you will have a welcoming associate excited to assist. You are the priority when you visit Volvo Cars of Cary, and we want to make sure that you are fully content with the auto service and experience you have with us.
If you want a fulfilling experience servicing your car in Cary, NC, we hope that you stop by the Service Center at our Volvo dealership. Not only can you find expertise in service at our facilities, but you can see new Volvo models, financing, and more. Schedule your service and see what Volvo Cars of Cary offers!